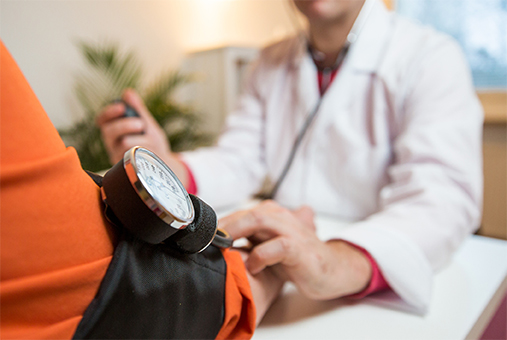 When choosing a primary care physician, or PCP, you usually have two choices: an internal medicine doctor or a family medicine doctor. Both internists and family medicine doctors focus on the total health of their patients and work to promote wellness and disease prevention. Internists' training primarily focuses on general medical conditions common to adults, and many receive sub-specialty training in other areas such as sleep medicine, neurology, dermatology, or geriatrics.
Beyond the qualifications, other factors to consider include:
Location
Regular visits are key to optimal health. Finding a physician who's close to your home or workplace makes it easier and more convenient to schedule appointments, keep them, and arrive on time.
Office hours
In addition to choosing an internist near you, the facility must also be open on the days and hours when you and your loved ones are available, without necessarily adjusting your daily schedule too much to make appointments.
Comfortable office
It is important that you choose a warm and friendly office. The space needs to be clean and modern, and the staff friendly and responsive to ensure a streamlined appointment process.
Open communication
It is important to find an internist you are comfortable with. One whom you're not afraid to share your medical history with as this is very important for proper diagnosis and successful treatment. The internist should listen to you and try to accommodate your concerns and needs when diagnosing problems and recommending interventions.
Final note – Cost is also a factor
It is important to research how much it will cost you to consult with the physician, as well as how much you're likely to pay for certain procedures and compare the fees. Find out the out-of-pocket payment options offered – personal checks, credit cards; whether your insurance is accepted; available payment plans; possibility for a referral to a specialist if your insurance required it; and so on.