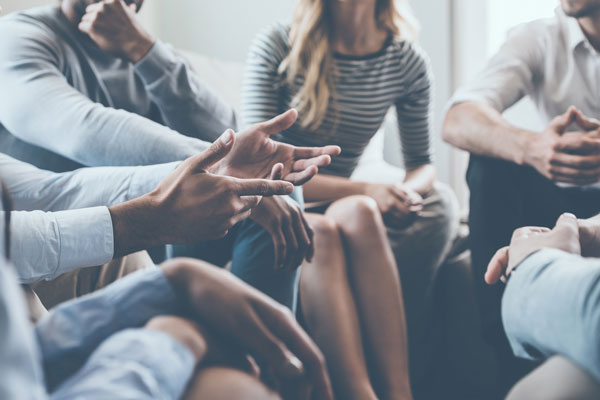 Addiction is a chronic and progressive disease with devastating effects to those who suffer, as well as those around them. Our addiction treatment services in Encino address multiple facets of alcohol and substance addiction to help you gain control over the disease in both the short-term and the long-term.
Our focus is to deliver quality, individualized services to clients across Encino who are affected by alcohol and substance abuse and dependency, as well as gambling problems and other addictions. We have the resources to support lifelong recovery of adolescents, adults, and the elderly from different kinds of addictions.
Personalized Treatment Plan
Individuals who are affected by a drug, alcohol, or gambling problem have varying needs depending on the severity of their addiction, the type of addiction, family history, general health, any steps they have taken to bring the disease under control, and many other variables. Visiting a certified addiction therapist in Encino can be the starting point for individuals and families struggling with addiction issues.
Our highly trained and experienced team works with clients and their families, treating all aspects of the person – physically, emotionally, and mentally, for total healing and recovery. Dr. Zarian and his team of addiction counselors will work with you to establish the combination of approaches that offer the best opportunity for recovery.
The core elements of your treatment plan may include:
Addiction counseling – Individual counseling and group sessions can be organized for the patients to learn about their disease and the steps to recovery. An addiction counselor is assigned to each patient to guide them through the treatment experience, making use of all available resources for their betterment.
Mental health – Patients with a co-occurring diagnosis such as anxiety disorder or depression may require a designated mental health professional to assist with skill development and attitude change. Treatment is aimed at reducing emotional stress and strengthening interpersonal, social, and vocational skills.
Medical care – Physical examinations are critical during admission to ensure that we provide sufficient medical support during detoxification, including additional physicians an emergency hospital services
Medications – Anti-craving medications are usually administered to help patients manage the side effects of detox better, and facilitate the recovery process in staying sober.
Find an Addiction Therapist in Encino
If you are concerned about how alcohol, drugs, gambling, or other addictive activities are affecting your quality of life or that of someone you care about, it is never too late or too soon to get help from a professional addiction therapist in Encino. Discovering that you need help is the first step. And even if you are not yet ready to make a change, we can still provide Encino addiction counseling and other forms of support, like providing advice and information, to steer your loved one in the right direction.
Contact us today to learn more about our Encino addiction services that include education, prevention, intervention, and treatment of individuals and families for a better quality of life.