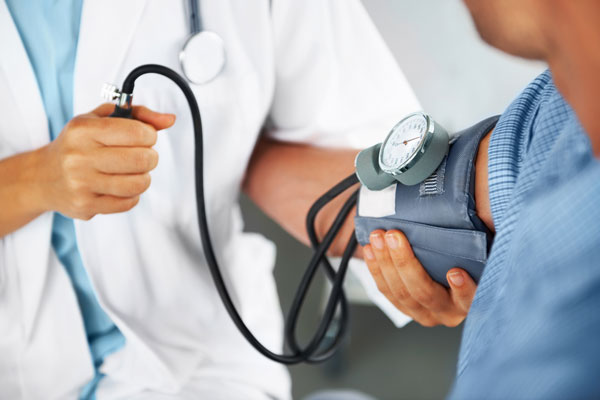 A medical examination is a requisite in the application for a USA permanent residency visa. Medical exams are performed to ensure applicants do not carry health problems that may pose a risk to citizens of the United States.
So what happens during an immigration medical examination?
How to prepare for a visa medical exam in Tarzana
Firstly, note that this is about applications in the US, and only applies to you if you're in the country already. The examination must be performed by a doctor designated by the U.S. Citizenship and Immigration Services (USCIS). Overseas green card application requires a slightly different type of exam.
Typically, the exam is incomprehensive and addresses only what the immigration department is interested in. Ensure you have all these documents in place prior to the medical exam:
A passport-style photo
Form I-693
Payment as indicated in the instruction packet or as required by your doctor's office
Proof of vaccinations or immunizations
Copies of medical records as proof a chronic disease is under control or is being treated
What you will be tested for
An applicant's medical conditions will be classified into either Class A or Class B. Class A medical conditions may render you inadmissible to the United States. They include:
Influenza caused by re-emergent influenza
Severe acute respiratory syndromes
Viral hemorrhagic fevers
Yellow fever
Smallpox
Polio
Plague
Diphtheria
Cholera
Leprosy (Hansen's Disease)
Gonorrhea
Syphilis
Tuberculosis
Note that HIV was initially a Class A medical condition but it is now classified as Class B. Waivers may be issued for Class B diseases. You may also be rendered admissible to the US if you have had a Class A condition which has been cured.
Other reasons why you could be denied a green card include; mental illness with tendencies of violence towards yourself or others; a history of drug abuse for which you haven't completed a treatment program; and any condition that may lower your ability to work and support yourself financially while in the U.S.
What to expect during the medical exam
Your doctor will examine you for the above mental and physical conditions in a medical laboratory. The doctor will examine your heart, lungs, throat, nose, lymph nodes, external genitalia, skin, eyes, ears and abdomen. You may be required to remove your clothes for a full body review. More importantly, you will be required to be honest about everything your doctor will ask to avoid compromising your visa afterwards. You should however not feel obligated to give more information than is required.
The examination may be tweaked a little depending on the age and history of the applicant. During TB testing, for instance, applicants two years of age or older are required to have a chest x-ray or tuberculin skin test. Applicants younger than two will be taken through a skin test if the child has had contact with a known case of TB.
Only applicants below 15 will be exempted from a syphilis blood test.
Immigration medical exam in Tarzana
Complete your medical examination in Tarzana with the help of a qualified and licensed immigration doctor. Call us today at (818)-986-7399 to schedule an appointment.