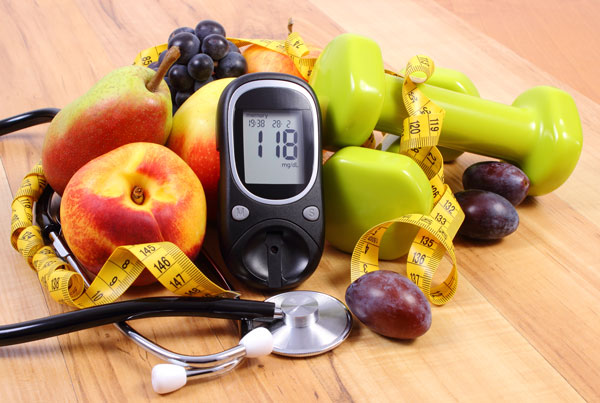 Getting the right diabetes management program in Encino can change your outlook of the chronic disease and your quality of life. With the help of Dr. David Zarian, you can have better control over the different variables that affect your blood sugar levels, improving your quality of life.
Self-care is one of the most important elements of better diabetes control. Your diabetes doctor in Encino can help you monitor your blood pressure, blood glucose, and cholesterol levels, and make a daily commitment to healthy habits.
You can successfully reduce avoid diabetes-related complications by exercising preventive care practices such as scheduling medical checkups and regular eye exams. For those with pre-diabetes (where blood glucose level is elevated but not high enough to be diagnosed with Type 2 Diabetes), good lifestyle habits that help you lose weight through exercise and diet can keep you from developing Type 2 diabetes.
Preventive Care for Diabetes Patients in Encino
Research shows that diabetes is the seventh most deadly disease in the US, and the major cause of non-traumatic amputations, new blindness, and end-stage kidney disease. Through regular testing, you can successfully keep your blood sugar in check and prevent many of the conditions associated with diabetes.
The common tests involved in preventive care for diabetes include:
Blood sugar monitoring – This is an important, regular test to ensure that you maintain a healthy diabetes status.
Eye Exams – Considering that Diabetes patients are at a higher risk of blindness than other people, annual eye exams are advisable to help in the early detection and control of various eye complications.
HbA1c – Your Encino doctor can use the Hemoglobin A1c test to check your 2-3 month average blood sugar level. This test measures the amount of hemoglobin that is glycated or coated in sugar. You need at least two HbA1c tests per year.
Foot Exams – This test is recommended to detect any sores, infections, ulcers, or loss of sensation in your feet.
According to a recent 10-year study, diabetes self-management reduces the risk of kidney disease by 56 percent; non-traumatic amputations by 60 percent; and new blindness by 76 percent. This implies that Proper diabetes management in Encino can allow you to live a long, healthy life.
Who is at risk of diabetes?
Diabetes often goes undiagnosed because many of the symptoms of the disease seem to be harmless. Some of the signs and symptoms of diabetes include nausea, irritability, drowsiness, poor wound healing, blurred vision, extreme thirst and hunger, and frequent urination.
Early detection and treatment is one of the best ways to reduce the risk of the serious associated complications. If you notice these symptoms and you have a history of diabetes, have an inactive lifestyle, or have experienced significant weight gain, you should visit the nearest diabetes doctor in Encino. This is a vital step to learn more about the prevention, control, and treatment of diabetes.