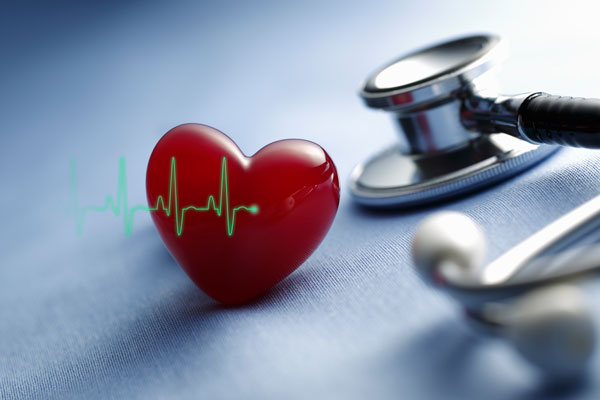 Dr. David Zarian is the best cardiovascular practitioner (cardiologist) practicing in Encino, CA providing quality care for diseases of the heart, lungs and blood vessels.
As a top rated cardiologist in Encino, Dr. Zarian performs excellent diagnostic heart procedures and manages complex conditions such as heart attacks, heart monitoring and heartbeat (arrhythmias).
What is a cardiac event recorder?
A cardiac event recorder is a portable device that is used to tape-record your electrocardiogram (ECG) by detecting and recording the electrical activity of the heart (cardiac muscle). Your ECG recorded and stored in the cardiac event recorder's monitor can be sent by telephone or email to your Encino cardiologist.
Why do I need to use a cardiac event recorder?
The range of diagnostic tests involved in ECG exams will be used by your Encino heart doctor to look at your heart activity at rest and at one point. The event recorder mainly records your heart rate and rhythm when you have symptoms. The series of diagnostic tests performed by Dr. Zarian will also be used to identify potentially fatal dysrhythmias and obtain real-time feedback regarding the electrical activity of the myocardium.
What are the benefits of wearing a cardiac event recorder?
ECG or EKG heart monitoring will tell your cardiologist:
If your heart is getting enough oxygen as per its requirements
If the pacemaker of ICD is working properly
If your medicines are working
The cause of symptoms such as dizziness, chest pain, faintness or racing heart
ECG heart monitoring is also beneficial to:

All unconscious or collapsed patients
Recently unconscious patients
Shocked or poorly perfused patients
Poisoned patients
Patients suffering from cardiac arrest
Patients with abnormal vital signs or hypoxia
What are the two types of cardiac event recorders?
There are two main types of cardiac event recorders namely,
1. Ambulatory ECG Monitoring
Multiple electrodes are placed on the chest with wires connected to a recording device. The ECG will manually record your electrical activity for about 20 minutes. You can continue with your normal activities while the process goes on.
Dr. Zarian will then assess the rate and rhythm of your heart during that period to come with the correct diagnosis and treatment for different medical conditions you might be experiencing.
2. 24 Hour ECG Holter Monitoring
A Holter monitor is a portable device that measures and records your heart activity (ECG) continuously for a period of 24 to 48 hours. It consists of wires connected to a lightweight recorder and small electrodes that attach your skin. The Holter monitor records your ECG while you go about your daily activities except that you cannot take a bath whilst wearing it.
What are the risks of cardiac event recorders?
There are no risks involved by wearing a cardiac event recorder. You may experience a skin irritation due to the adhesive in the electrode patches but the irritation disappears when the patches are removed.
Make an appointment
Our office working hours are Monday- Thursday 8:00- 6:00. Contact us to make your appointment today. Call Dr. Zarian at (818) 986-7399