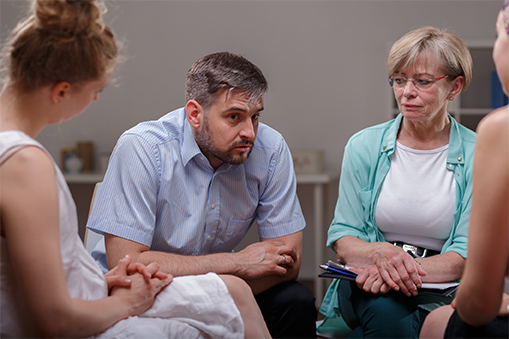 Dr. David Zarian, best addiction therapist offers modern addiction therapy to patients in Encino providing you with the best ways to unlock the addiction problem.
Kicking an addiction or drug abuse habit is a major accomplishment. Counseling and addiction therapy are some of the best approaches used to help people recover from addiction and live a clean or sober lifestyle.
Addiction therapy focuses on providing comprehensive treatment to individuals who are struggling with various addictions including underlying conditions such as depression, stress, low self-esteem, and anxiety.
Personalized Addiction Therapy in Encino
Dr. David Zarian is a certified addiction therapist in Encino who is uniquely trained to treat patients seeking recovery from addiction and its underlying effects. Dr. Zarian has a great passion for addiction therapy. He is very passionate about helping his clients recover from addictions, trauma or any other challenges that stop them from enjoying life to the fullest. He is committed to helping his clients achieve the desired changes in their lives by providing a safe, nurturing and supportive environment for recovery.
As a top-rated addiction therapist, Dr. Zarian understands that therapy is not a "one size fits all". He focuses on applying a patient-focused approach to therapy by ensuring that the patient's collaboration and empathy are given top priority. Dr. Zarian specializes in treating substance addiction, co-occurring disorders, and process addictions as well as challenges associated with identity problems, self-esteem, eating disorders, suicidal thoughts or behaviors, family conflicts and more.
Best addiction therapist, Dr. David Zarian believes that each individual has a vast freedom to resolve his/her past issues amicably and set on the path to achieving personal growth, fulfillment, and happiness. His extensive experience working with patients suffering from various addictions has enabled him to provide humanistic approach to therapy that ensures you achieve a higher level of self-fulfillment and happiness.
Why Choose Dr. David Zarian for Addition Therapy in Encino
Dr. David Zarian offers the best addiction therapy that focuses on giving patients the opportunity to explore the problems or challenges that prevent them from moving forward in life. His clients are majorly men and women are struggling with various addictions or feeling overwhelmed due to unhealthy relationships, depression, trauma and other mental issues.
In an effort to building a better relationship with his clients, Dr. Zarian provides a safe and trusting environment so that you can feel comfortable when exploring your addiction challenges. He listens intently to your needs so as to offer support and treatment that best suits your particular situation.
Our physical therapy programs in Encino are personalized to either an inpatient or outpatient program, with the patient's objectives and goals as the central focus. We emphasize patient participation in their rehabilitation process, and try to reinforce it throughout the treatment sessions. This is a critical component for the success of your personalized rehabilitation program.
SEE WHY DR. ZARIAN IS THE BEST ENCINO ADDICTION THERAPIST
Read Dari A.'s review of David Zarian, MD on Yelp
We support you to be YOU!
Whether you're struggling with addiction, stress, trauma, depression, trauma or multiple issues, you can rely on Dr. David Zarian's therapy to help you confront these issues and experience aliveness and joy in your life again. Discovering that you need help is the first step.
Contact us online or call (818)-986-7399 Dr. Zarian at to schedule a free consultation today.