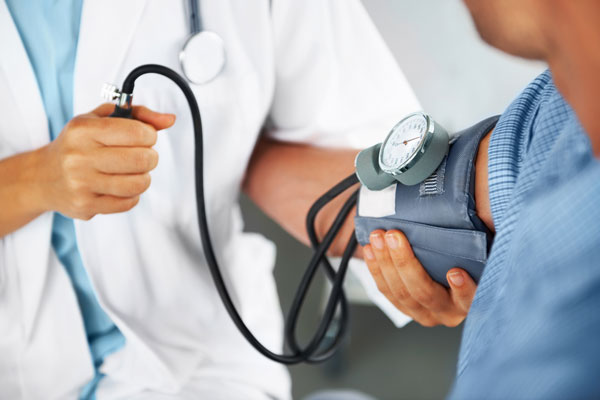 A medical exam is required when you apply for U.S permanent residency, whether it is through an immigrant visa or a green card visa. The purpose of the medical exam is to determine whether you have health conditions and drug problems that need attention prior to immigrating in the US.
The immigration medical exam involves physical examination, medical history, blood tests for syphilis, and chest X-ray.
Dr. David Zarian: Authorized Immigration Doctor in Encino, CA
Dr. David Zarian is an authorized panel physician approved by the US government under the United States Citizenship and Immigration Services (USCIS) to perform medical examinations for U.S immigration purposes. Dr. David Zarian is one of the most approachable and reliable immigration medical doctors in Encino, CA. Feel free to schedule your medical examination appointment with him any time.
What do we test for Immigration Medical Exams?
Since the medical exam aims at determining your admissibility to the US, Dr. David Zarian, immigration doctor & physician, will perform examinations for diseases that could prevent you from qualifying for US citizenship. The medical conditions that can render an individual ineligible to be admitted in the US include syphilis, gonorrhea, cholera, tuberculosis, leprosy, yellow fever, polio, viral hemorrhagic fevers, pandemic flu, small pox, and severe acute respiratory syndromes. In addition, all immigrants must undergo all the required vaccinations.
Dr. David Zarian, immigration doctor & physician, will also perform tests for mental disorders and drug addiction as they too can disqualify you from admission.
What happens during the immigration medical examination?
Dr. David Zarian, immigration doctor & physician, will perform physical and mental examinations that involve assessing the ears, nose, eyes, throat, skin, lymph nodes, heart, lungs, extremities and external genitalia.
Because the medical exam panel physician has to make an accurate report, you are required to discuss your medical history and current medical conditions. You must be completely honest when you respond to questions asked by the medical exam practitioner.
During the immigration medical examination, you'll be tested for tuberculosis. Children under 15 years are exempted for undergoing chest X-rays or blood tests except that they are required undergo general physical examinations and immunizations like tuberculin skin test. If you are 15 years old older you will have a blood test for syphilis. You'll also be examined for mental health problems.
If Dr. David Zarian, immigration doctor & physician identifies other health problems during the examination, he is not required to diagnose them or offer you any treatment.
Upon completion of the immigration medical exam, your doctor will then provide you with a complete report that you can present to the USCIS for completion of adjustment of status.
Immigration Doctor Fees – What to Know
The immigration doctors' fees vary with each immigration doctor depending on your age, current medical conditions, and medical history. It is important to check the cost of the immigration medical examination to determine if you can afford it. Dr. David Zarian, immigration doctor & physician in Encino, offers an affordable immigration medical examination that encompasses expertise, gentleness and utmost privacy. Dr. David Zarian can also tailor his immigration medical examinations to accommodate your budget and needs. Contact him today to book your appointment.
Immigration Doctor Services: Dr. David Zarian
Get help with a personalized, accurate and affordable immigration medical exam. Dr. David Zarian offers a variety of immigration services. In addition, you get examined by a certified medical physician using hospital grade equipment for your own peace of mind. Call Dr. David Zarian on (818)-986-7399 to Schedule your Appointment today!