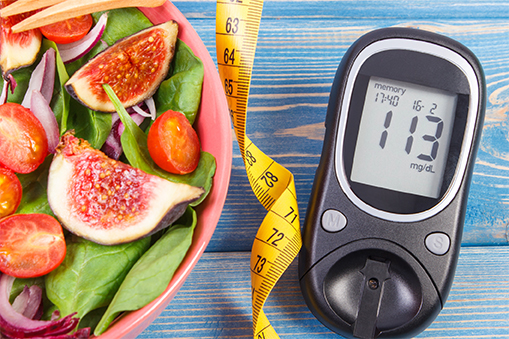 Dr. David Zarian, the best diabetes specialist in Encino, CA provides top-quality preventive care for patients with diabetes in Encino to help you beat diabetes.
Research shows that diabetes is the seventh most deadly disease the US. Diabetes is also the major cause of non-traumatic amputations, new blindness, and end-stage kidney disease.
But with regular testing, you can successfully put control on your blood sugar and prevent many of the conditions associated with diabetes.
The flowing tests involved in preventive care for diabetes are used to keep track of your health.
Blood sugar testing:
This test is done on a regular basis as a diabetes management tool to ensure you maintain a healthy diabetes status.
Eye Examinations:
Because diabetes patients are at a higher risk of blindness than non-diabetic people, annual eye exams are advised to help the early detection and control of various eye problems.
HbA1c:
The Hemoglobin A1c test is conducted by your Encino diabetes specialist to measure blood sugar levels.
It is meant to measure the amount of hemoglobin that is glycated or coated in sugar.
You'll need at least two HbA1c performed per year.
Foot Examinations:
These tests are carried out to detect any sores, ulcers, infections or loss of sensation in your feet.
You will also be checked for blood pressure and weight anytime you visit Dr. Zarian Encino diabetes specialist for preventive diabetes care.
Diabetes is a complex disease and so your doctor will need your support when treating you with diabetes.
A recent 10-year study shows that diabetes self-management reduces the risk of kidney disease by 56 percent; non-traumatic amputations by 60 percent; and new blindness by 76 percent.
This means that effective diabetes management provided by both our healthcare team and your home team (your family and friends), can allow you to live a long, healthy life.
Why Choose Dr. David Zarian Encino Diabetes Doctor
Dr. David Zarian Encino Endocrinologist:
Is the top rated diabetes specialist (endocrinologist) is the whole of Encino, CA
Offers High quality diabetes management and preventive care
Patient focused and intensely compassionate
Uses latest diabetes management and treatment tools or medications
Accepts flexible payment options and major insurance carriers
Performs Encino diabetes control and treatment in a modern state of the art medical facility
Allows for flexible appointments and personalized diabetes management in Encino
Make an Appointment
Contact us for the best diabetes control and preventive care in Encino, CA. Request an appointment online or call Dr. Zarian on (818)-986-7399.